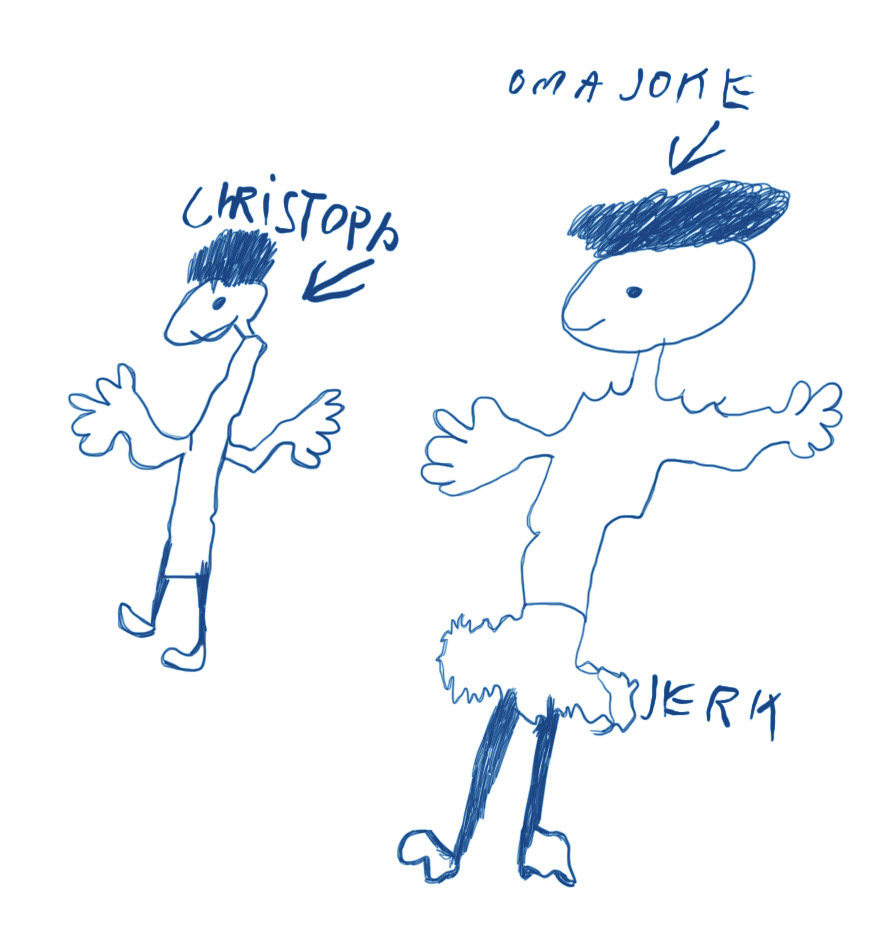 This is one of my very first drawings! I must have been about 4 years old.​
After I discovered my interest for art I decided to move from the Netherlands to Prague, Czech Republic, to attend the Václav Hollar College and Secondary School of Fine Arts. 
During my studies I focused on Graphic Design and after my graduation I knew for sure I wanted continue in this direction.

I continued my studies Ghent, Belgium, as a Bachelor in Visual Design at Luca School of Arts, which is a college for advanced art and design education. There my main subjects were Storyboard and Illustration.
​My interest for art never changed, but luckily my drawing skills did...
You can have a look at my more recent work in the links 
MY WORK
.